BONNEVILLE HOT SPRINGS RESORT AND SPA
Partners for Wellness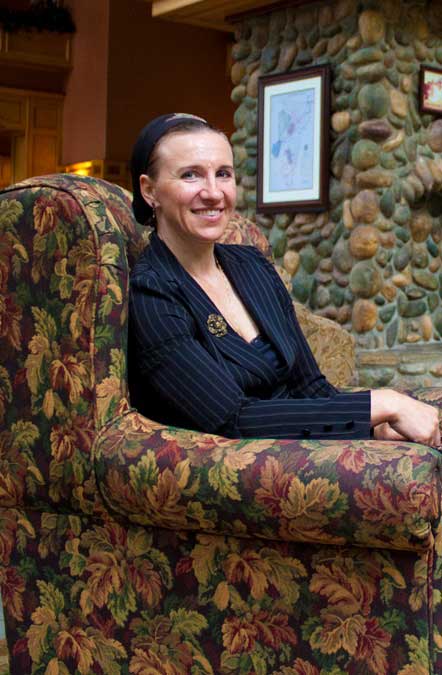 Certain challenges require wellness and synergy between mind, body, and spirit. Other challenges require financial fitness, experience and credibility. At
Bonneville Hot Springs Resort & Spa
finding yourself in hot water is a good thing - for guests. "Our clients use our ambiance and springs to overcome their own personal challenges," explains Marfa Scheratski, General Manager. A luxury hotel and health spa nestled amidst the towering cascade waterfalls of the Columbia River Gorge.
But when Bonneville Hot Springs, best known for its mineral water hot springs and restful ambiance, was ready to expand, unexpected challenges mounted. The Resort had an ambitious goal to enlarge the spa while simultaneously reducing their environmental footprint. The eco-friendly investment would be expensive to initiate, but ultimately a big cost savings protective of the area's precious natural resources. To overcome their challenges, Marfa needed a bank ready to provide more than just loan and deposit products.
Nobody expects a big-box bank to account for priceless assets like an ancient mineral hot springs. But Lewis & Clark isn't a big-box bank. And we're not making decisions from some East Coast office. And because we're business owners, too, we have an insider's perspective on what's truly important. We put our agility, business expertise, and local connections to work on the Resort's unique situation. Today, Bonneville Hot Springs boasts the largest spa in Washington and is a
Fodor's
Choice Gold Award Winner.
Unconventional? Maybe. Credible and thorough? Absolutely. Something a monolithic bank could not do? Bingo.
"Challenges are something our family is very familiar with." -Marfa Scheratski