GG MAC BUILDING AND DESIGN
Partners for Go-Getters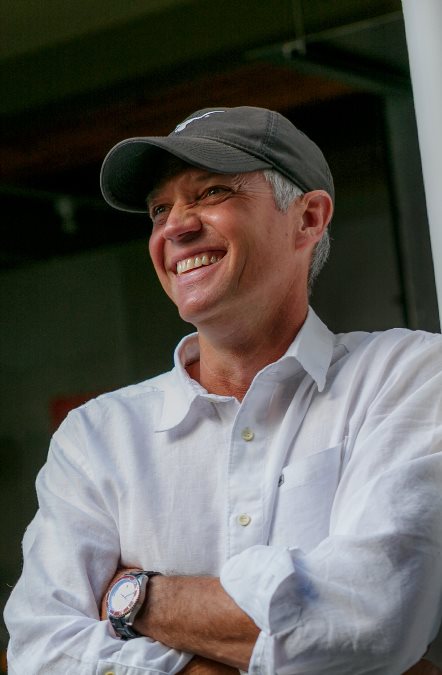 Mark McKinley works hard to build projects that add real value to his adopted high desert Oregon home. Like many people who move to Bend for its unique set of charms, Mark is busy making his own mark on the town with his small business, GG Mac Building and Design.
"I won't do a project that isn't aesthetically pleasing; nor one that doesn't make a difference in our neighborhood—there are plenty of those around and we don't need to contribute to something that isn't sustainable," Mark says.
"Our projects will look great 100 years from now," he adds.
Mark likes to be a catalyst for those looking to better themselves. He is building a business, raising a family, coaching lacrosse, advising fellow entrepreneurs, and conjuring up incredible building designs. Mark needs a bank that is ready to back his plans
today
, and he has this relationship thanks to the help of Larry Snyder, Lewis & Clark Bank's Central Oregon Area Manager.
"Larry was a true partner in our last two projects," Mark says. "I haven't experienced that feeling since my grandpa used to take me to the bank with him many years ago."
Mark relies on Larry's experience and drive, and counts on him to approach his business needs from all angles. "My clients depend on me to be honest with them so I need my banker to be honest and up front with me. Timing and communication are crucial in my line of business, and thankfully, Larry is always there for me with the answers I need, even if they're not the answers I want."
Paperwork and other distractions can get in the way of real progress in the building trades. By partnering with Larry and Lewis & Clark Bank, Mark is free to follow his passion for design and construction, and can effectively focus on growing GG Mac Building
& Design into the company of his dreams.
"Timing and communication are crucial in my line of business..." -Mark McKinley