HACKER ARCHITECTURE
Partners for Legacy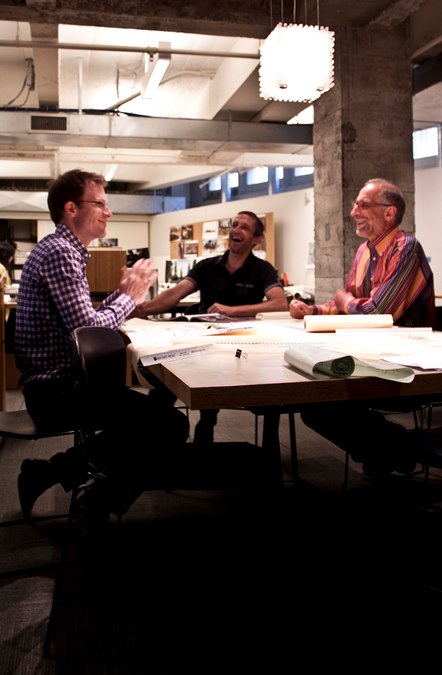 Sustainability can be an overused word in the Northwest, but Jonah Cohen, Managing Principal at
Hacker Architecture
, formerly THA Architecture, believes the term is ultimately about focusing on life. Oregon's legacy is its quality of life and natural beauty - this is what continues to attract people to the state from across the globe, and it is precisely why Jonah moved to Oregon from New York over 40 years ago. Today, Hackers's business philosophy mirrors these ideals.
Hacker specializes in public works and educational buildings, and aspires to create enduring places they hope will be well-loved by their communities. Their portfolio includes all of the Multnomah County branch libraries, as well as many museums, theaters, educational facilities and numerous civic and residential buildings throughout the West.
"If a building is loved, it will last and manifest new uses for many generations," Jonah says. That sustainable optimism is threaded throughout the firm's work culture and in every project they do. From the historic building they remodeled to be their studio office, to the way they honor their employees - "legacy" is a clear value. The future is paramount - which is why each new baby is celebrated as a member of their extended family and why the firm is noted for their broad and proactive strategy for cultivating new and future leaders.
Part of Hacker's legacy is its own historic structure in downtown Portland. The Balfour-Guthrie building on
SW Park and Oak Street
celebrates its 100-year anniversary this year. Formerly a rubber stamp factory, Hacker beautifully renovated the building into an open two-floor workspace that maximizes collaboration and celebrates its natural and historic elements. Exposed concrete beams still have the original texture from old-growth timber form work, while glass walls reflect natural light to the basement - connecting the past to the present in a beautiful manner.
And that simple, thoughtful approach is why Hacker works with Lewis & Clark Bank. Understanding the local landscape and community is an important step in creating a legacy, which is why Hacker moved to a highly-capable local bank. Because in banking, like in architecture, the qualitative factors can be just as significant as the quantitative.
"If a building is loved, it will last..." - Jonah Cohen