LEWIS & CLARK BANK
Partners for Business ®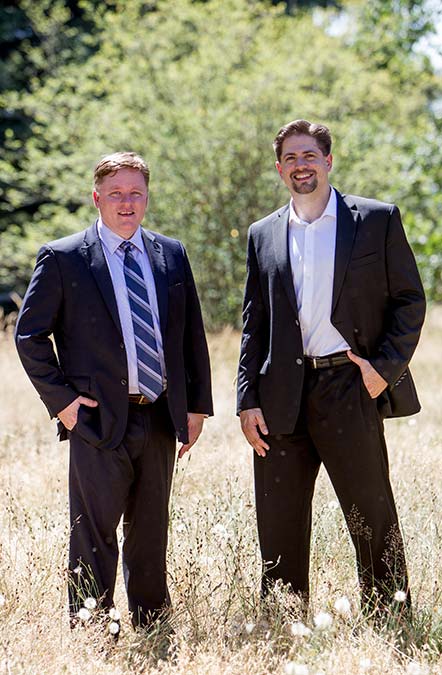 "We should just start our own bank." Those words got the ball rolling for problem-solvers, Jeff Sumpter and Trey Maust. Two coworkers in a one-size-fits-all industry, fed up with the processes and stuffiness of an archaic system, decided to break free and become bankerpreneurs.
Immediately they began the process. Understanding their landscape, Trey and Jeff, along with current President Emeritus, Larry G. Baker, and the Board of Directors, began leaping through the necessary hoops and forming a crack team of the most experienced, talented, and trusted staff in the area. They set a course for success. On December 15th, 2006, after raising $13.8 million organically of start-up capital and receiving State of Oregon and FDIC approval as a state-chartered bank, Lewis & Clark Bank officially opened its doors in Oregon City.
Fortune favors the prepared, and put to the test immediately in an industry crushed by recession, Lewis & Clark Bank steadily grew. In 2010, Lewis & Clark Bank was awarded 16th of the 100 Fastest Growing Private Companies by the Portland Business Journal.

Six years later, Trey and Jeff, driven by youthful energy, refuse to be labeled and forced into mediocrity and have astutely and conservatively formed one of the healthiest community banks in Oregon. Who said the financial industry isn't exciting? Mix in a little entrepreneurial spirit from time to time and see what happens.
"We want to run the Bank as a business, not an institution." -Trey Maust