THE CHILDREN'S CENTER
Partners for Responding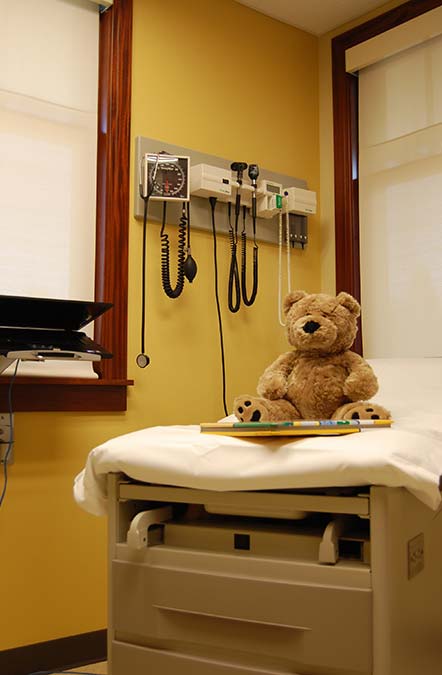 In the most fragile moments following a child's disclosure of abuse, it is of the utmost importance that unbiased, professional staff are available to document and diagnose any marks or injuries, listen and provide family support services. That's where
The Children's Center
steps in. The Children's Center provides a neutral, non-leading assessment to determine exactly what happened to the child and make referrals on next best steps with partner agencies and the child's supportive caregivers.
But, with room for only one child and family case at a time, and being the only child abuse assessment center in ClackamasCounty, The Children's Center itself was in crisis. "We don't ever want to turn anyone away," says former Executive Director, Tonia Hunt. "It would be unacceptable to us." With that goal in mind, they launched a capital campaign in 2008 to build an assessment center with significantly greater capacity to serve.
It was a complex, multi-year project with multiple partnerships, plus government and private funders. The Children's Center needed more than a fundraiser; they needed a Partner for Business. Lewis & Clark Bank stepped up to finance this outside-the-box project. Using their expertise they pulled the pieces together. Not only that, but on their own, the Bank's employees decided to donate their own funds once a month to the cause, and the Bank further supported this effort by matching each donation.
"They adopted us," Tonia explains. "Employees make a small donation for wearing blue jeans to work once a month. But more than that, they became our financial partners for the new Center. We feel incredibly fortunate that a bank was willing to help us with our capital campaign and in planning the new facility."
The Children's Center is a true partner for community. And because the future of a community is in its children, with their care, and every blanket and teddy bear given to a visiting child, The Children's
Center is helping where it counts the most.
"We don't ever want to turn anyone away." -Tonia Hunt