Mobile Tools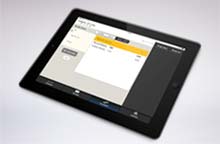 BANKING FROM YOUR SMARTPHONE OR TABLET
Manage your funds from virtually anywhere and at any time with your iPhone or Android device with Lewis & Clark Bank's new Mobile Banking App. Check your balance while you are at the grocery store or purchasing supplies for your business. Pay bills from your phone or transfer funds from one account to another.
Download the Lewis & Clark Mobile Banking App from the Apple App Store or Google Play Store (previously known as the Android Marketplace).

Open the Lewis & Clark Mobile Banking App and sign in with your normal online banking login.

Successfully pass the security authentication process (usually by a text message password).

Online Banking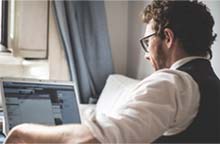 ONLINE BANKING
Update Your Mobile App!
If you're using a phone or tablet, download the latest version of the Lewis & Clark Bank mobile app.


Make Sure Your Browser is Up-to-Date:
For security reasons, our upgraded online banking platform will not be accessible from out-of-date browsers. Please make sure you have the latest version which is listed below.

Click on your browser version below to be taken to the website where you can upgrade to the latest browser version.

Windows Users:
Google Chrome
Mozilla Firefox
Microsoft Edge

Mac Users:
Google Chrome
Mozilla Firefox
Safari
Resource Library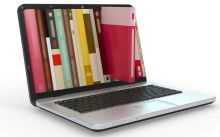 Videos, user guides for your Lewis & Clark Bank experience.
Remote Capture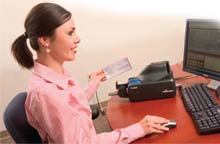 REMOTE DEPOSIT CAPTURE
Make Deposits Without Making a Trip to the Bank
Lewis & Clark Bank's Remote Deposit Capture (RDC) is about to change the way you deposit your business checks. You no longer have to worry about getting to the bank by closing time to make your deposits. With RDC you can deposit all of your checks without leaving your office.

It's Like Having Lewis & Clark Bank In Your Office
As a Lewis & Clark Bank business customer, using
Account Analysis
, you can have your own RDC machine right at your office. Instead of bringing checks to the bank, just scan them and the image of the check is captured and transmitted safely and securely to Lewis & Clark Bank.
If cash deposits are a concern, courier or armored service is still available. Cash withdrawals can be made at ATMs around the world, and the fee for using another bank's ATM is refunded to your account the same day.
Online Security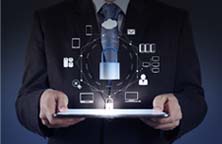 ONLINE SECURITY
Lewis & Clark Bank is committed to protecting the privacy and security of our customer's personal and banking information. We take this responsibility very seriously by making sure your account information is not shared with other customers or with any other companies.
Customer Awareness & Education
Internet security is a concern for consumers and businesses who are trying to protect themselves from unlawful access to their online banking accounts. The internet has become a primary source for criminals to obtain identifying data, passwords, or banking information and use them to gain unauthorized access to financial accounts for identity theft or other illegal acts. There are several ways you can help protect your banking information, and it is important to educate and protect yourself when using systems connected to the internet.
Keep your computer updated with anti-spyware and anti-virus software. Install security updates that your software provider offers.
Make sure requests for personal, financial, or account information are legitimate, particularly if they are made in an urgent manner. (Lewis & Clark will never request your personal or account information via email)
Never share account ID number or Passwords with anyone, and do not automatically save these numbers on your computer or smart phone.
Business online banking customers should perform a related risk assessment and controls evaluation periodically.

Report Phishing Email
To report a suspicious email that uses Lewis & Clark Bank's name, forward it to us immediately at
clientservices@lewisandclarkbank.com
.

Report Suspicious Activity
Please call us at 503-212-3200 if you notice suspicious activity on your account or have customer information security related questions.
For Additional Resources and Useful Information, See the Following:

Stay Safe Online:
Learn how to protect yourself, your family and your devices with these tips and resources at
www.StaySafeOnline.org
.

Avoid Scams and Secure Your Computer
Resources for parents, small business, educators, techies and kids on avoiding scams, securing your computer, being smart online & protecting kids online at
consumer.ftc.gov
.

Protect Yourself - Stop, Think, Connect
Practice good online safety habits with tips and advice for connecting with care. Safety tips for your mobile device and keeping a clean machine at
www.stopthinkconnect.org
.

Identity Theft
Identity theft happens when someone steals your personal information and uses it without your permission. Find out what to do if you become a victim and how to prevent it at
www.fdic.gov/consumers/theft
.

Consumer Protection for Seniors
Learn about rights for the elderly, detect and prevent fraud and more at
www.usa.gov/Topics/Seniors/Consumer.shtml
.